Introduction to Elementi Fire
Outdoor living has become an increasingly popular trend in recent years. From fire pits to fireplaces, people are looking for ways to create a comfortable and inviting space outside of their homes. Elementi Fire, which originated in Los Angeles, USA, is a group of artists and craftsmen dedicated to combining the market with high-quality aesthetics of outdoor living in the wild landscape. Their product line of fireplaces is a perfect example of their commitment to creating masterpieces that will become the highlight of any patio and landscape design.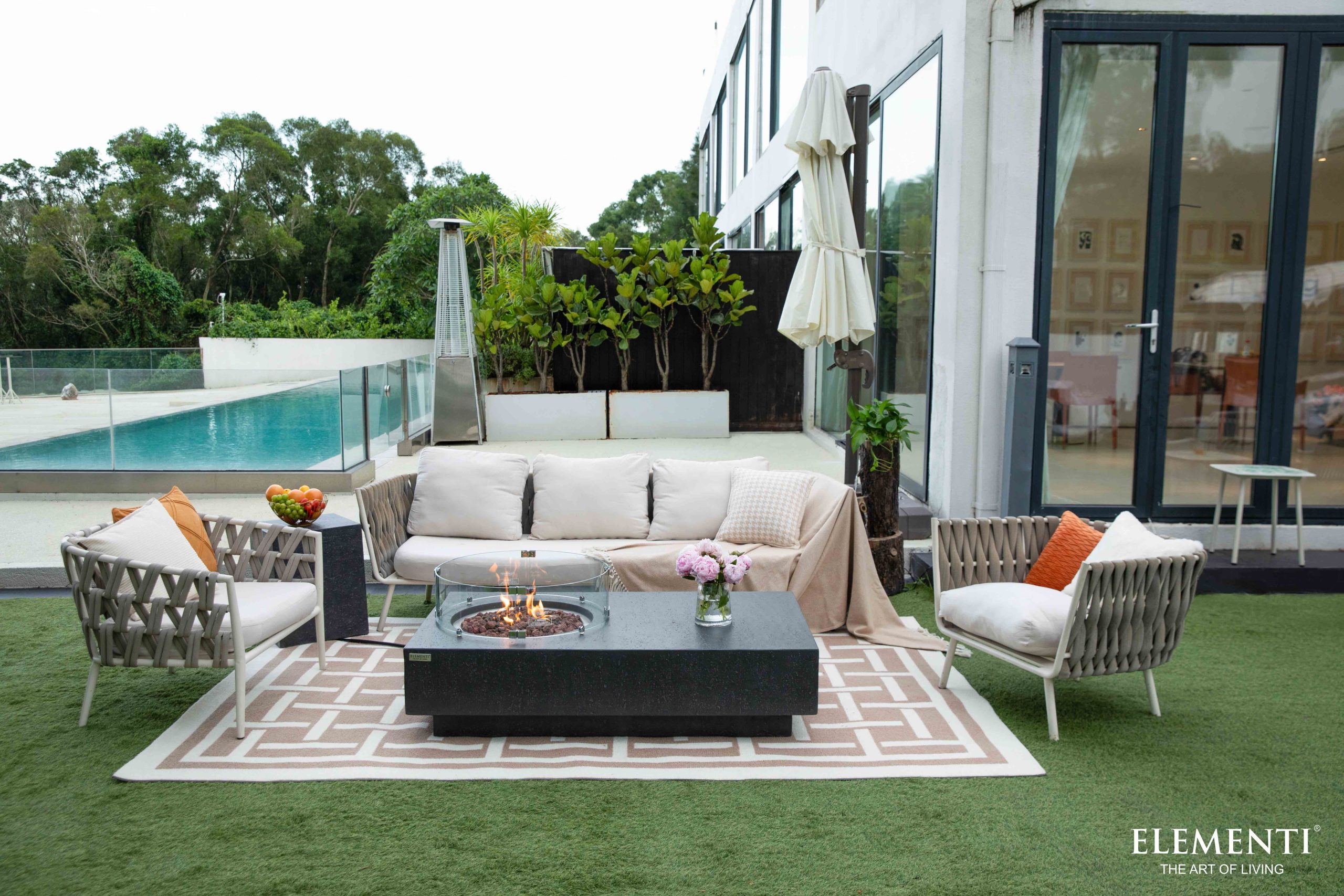 Beauty and Functionality
Elementi's product line is built on the principle of beauty as its foundation. The company takes burners and meticulously crafts them into stunning individual pieces, which, when combined, result in exquisite masterpieces. Elementi's fireplaces are bound to be the centerpiece of any outdoor living space, leaving an unforgettable impression and experience.
Available in a wide range of styles, shapes, and sizes, from sleek, modern designs to classic, timeless models, Elementi's fireplaces cater to a diverse range of personal preferences. Additionally, what sets Elementi's fireplaces apart is their ability to flawlessly blend form with function. The combination of beauty and practicality is a key element of their designs, ensuring that they not only enhance the visual appeal of any space but also serve their intended purpose with excellence.
Innovation and Technique
Elementi is a company that is committed to innovation and excellence in the design, manufacture, and launch of new products in the market. They take great pride in their professional engineers who design and build exceptional burner systems for their fireplaces. These burner systems are created to be the perfect size and shape and boast a modified burner ring and optimal BTU output, resulting in a beautiful and realistic flame effect.
Furthermore, the Elementi Fireplaces are crafted with high-quality materials including concrete, glass fiber, and steel that not only increase their durability but also allow them to withstand a variety of weather conditions. With their effortless installation process and low maintenance requirements, these fireplaces are an excellent choice for outdoor living areas.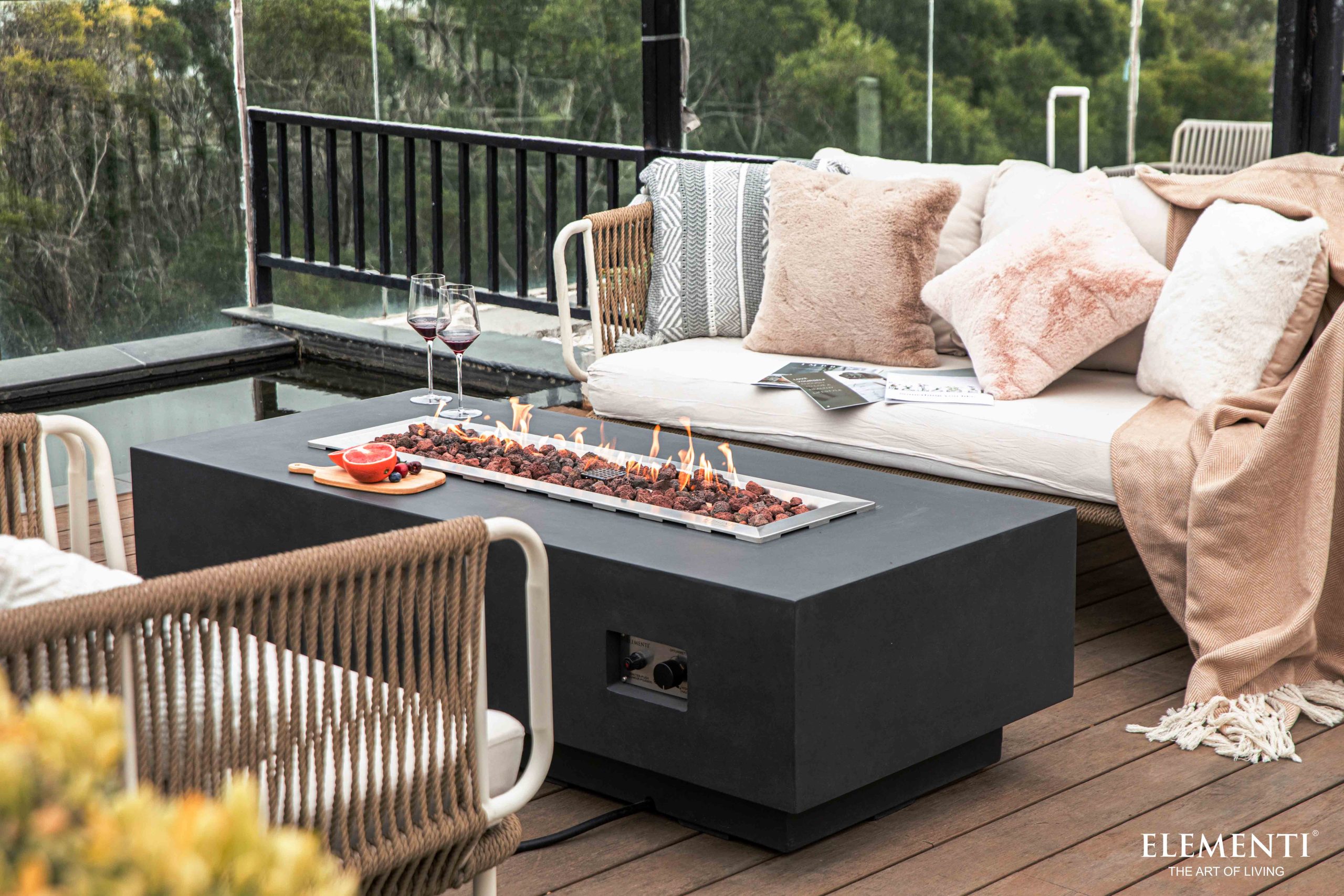 Elementi R&D Team
Elementi Fire is a highly renowned brand that specializes in manufacturing top-quality outdoor fireplaces that combine beauty with functionality in a perfect blend. The company takes immense pride in having a highly skilled and dedicated R&D team consisting of experienced designers from the United States, Australia, France, and Germany. With over 20 years of research and development expertise under its belt, Elementi Fire has carved a niche for itself in the market by offering customers top-of-the-line outdoor garden products that are not only aesthetically appealing but also meet the highest standards of quality and performance.
The International Design Team of Elementi Fire is responsible for analyzing and addressing the requirements of the global market. The team launches new products every season, keeping in mind the latest trends and design preferences. The brand is committed to innovation and continuously researches new materials that can be used to improve the quality and durability of its products.
One of the materials that Elementi Fire has focused on is High-Performance Cast Concrete. This material is considered an alternative to traditional materials and is becoming increasingly popular due to its durability and strength. Elementi Fire's research on new materials reflects its commitment to providing its customers with innovative products that meet their evolving needs.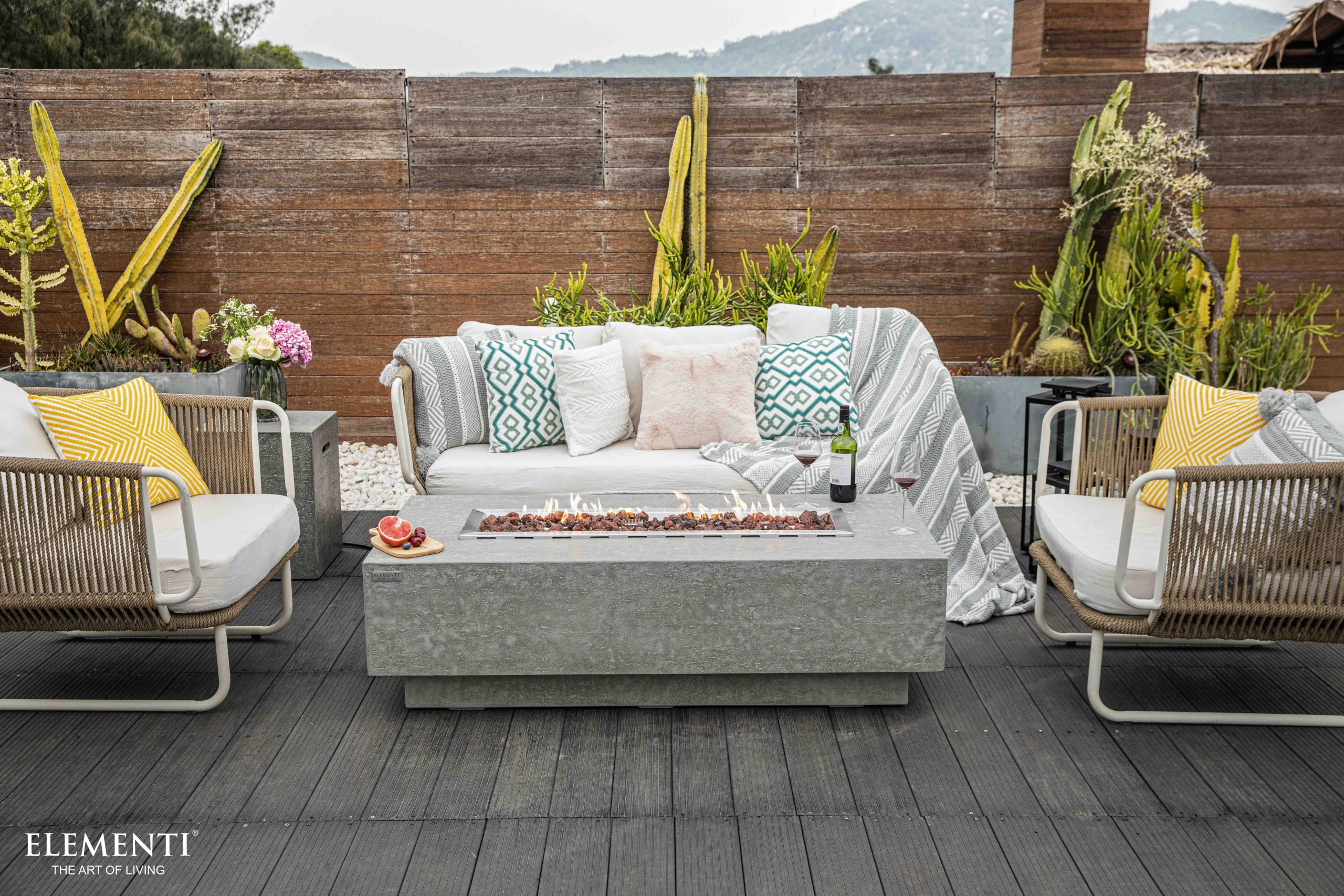 Elementi Fire's Quality Position is Built on Three Pillars
1. Natural Material
Elementi Fire's fire pits are made of high-density concrete or natural stone. This makes them stronger and more durable than fire pits made of other materials. The use of natural materials gives Elementi Fire's products an organic and timeless look that blends seamlessly with any outdoor décor.
2. Advanced Burner System
Elementi Fire's burner system is specially designed to ensure long product life and performance. The system delivers a steady and controlled flame that is both beautiful and functional. The burner system is easy to use and maintain, making Elementi Fire's fireplaces a hassle-free solution for outdoor living.
3. Superior Performance
Elementi Fire's fireplaces can withstand high temperatures and are safe to use in very cold areas. This makes them suitable for year-round use, providing homeowners with a reliable and functional solution for their outdoor living needs.
Certification Standards
Elementi Fire is designed to meet the standards set by North American ANSI EN461 Z21.97-2014 and the European Union. This means that it has been thoroughly tested and certified to meet the highest safety and environmental standards.
In addition, Elementi Fire has been certified by the CSA (Canadian Standards Association), which is one of the most authoritative institutions in North America for product safety, environmental protection, and energy-saving certification. This certification ensures that the product is safe, reliable, and energy-efficient.
Customer Feedback and Support
Elementi is deeply grateful for your patronage, input, and shared experiences with their exceptional fireplaces. The company is excited about what the future holds with your unwavering support. Elementi holds its clients in high esteem and endeavors to provide them with an unparalleled user experience. Their exemplary customer service is a testament to their commitment to client satisfaction. Not only are their fireplaces user-friendly, but Elementi also ensures that customers are equipped with detailed safety instructions to operate their fireplaces with confidence.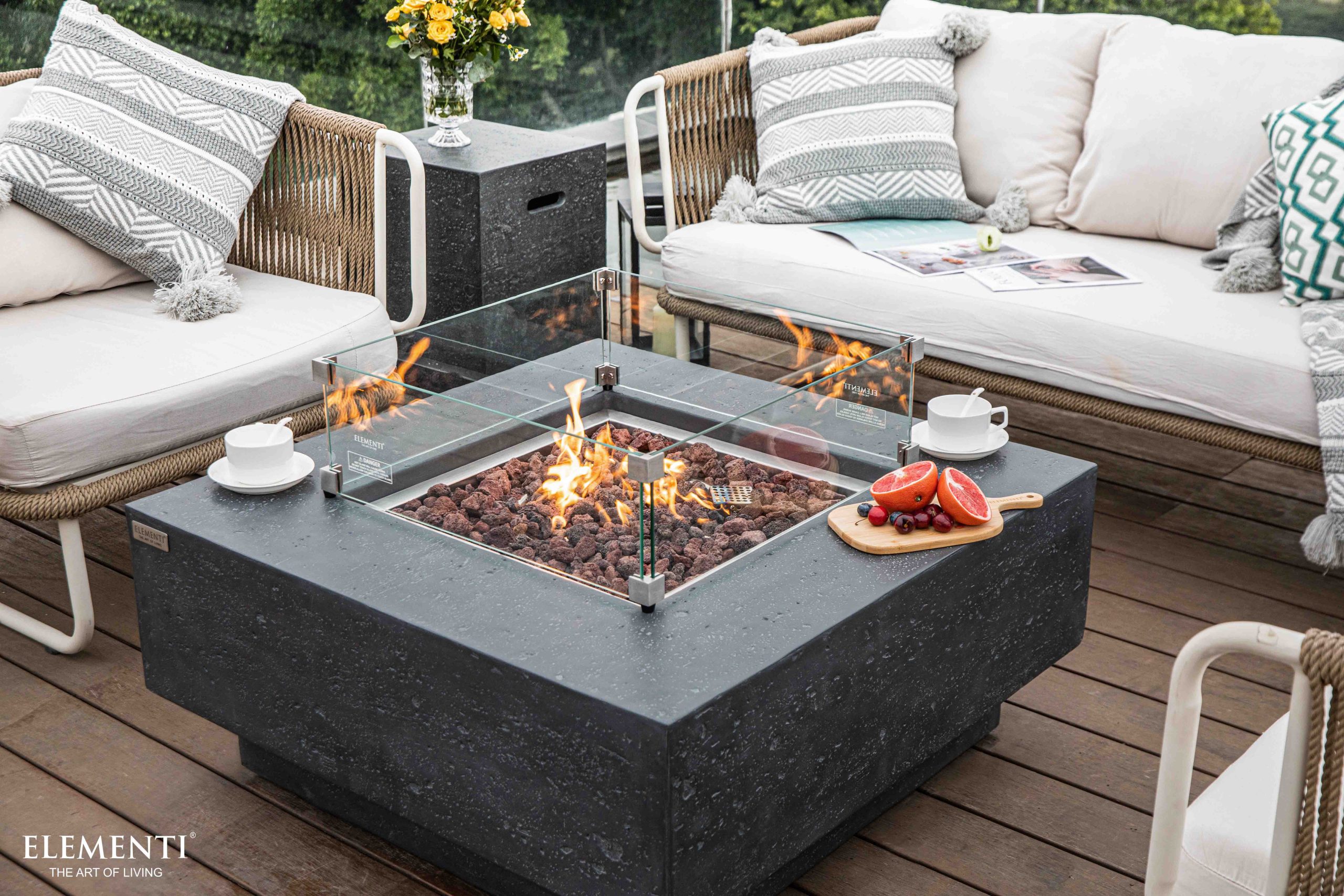 Patio Pelican's Takeaways
Elementi Fire is an excellent choice for anyone looking to create a comfortable and inviting outdoor living space that is both beautiful and functional. Their commitment to quality and innovation has made them a trusted brand in the industry, and their products are sure to impress anyone who experiences them.
Patio Pelican strongly believes that Elementi's fireplaces are a true testament to the brand's unwavering commitment to quality, and we consider it an honor to make these remarkable products available to our valued customers. We invite you to browse our vast array of Elementi fireplaces and witness for yourself the unparalleled beauty and functionality of these exceptional products. Our well-informed staff is always on hand to assist you with any questions or concerns and to guide you in selecting the ideal fireplace for your unique needs. 
At Patio Pelican, we pledge to help you create an outdoor living area that you will cherish for years to come, and we firmly believe that the Elementi range of fireplaces is the perfect starting point.
---