8 products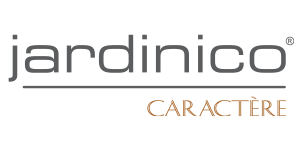 Jardinico Caractère is a renowned Belgian brand that redefines the art of shading.
They take pride in providing a premium collection of high-quality umbrellas designed to enhance both residential and commercial outdoor spaces. Their umbrellas stand out with their clean, sleek lines and high-performing construction, making them the ideal choice for those who value both form and function in their outdoor entertaining areas. They offer an array of color and finish options, ensuring seamless blending with your existing outdoor furnishings and design elements.

Browse our Collection of Jardinico Caractère Umbrellas:

JCP 101: A small shade umbrella equipped with a magnodraulic push-up system, providing ease in opening and closing the canopy.

JCP 201: Our larger model features a telescopic crank lift, perfect for providing shade in larger outdoor spaces.

JCP 301 and JCP 401: Single canopy cantilever umbrellas that tilt in multiple directions and rotate 360°, offering versatility and style.

JCP 501 Quad Sidepost Umbrella: An adaptable and customizable option that can be configured with 2-4 adjustable canopies, providing the ultimate shade and flexibility for your outdoor space.
Jardinico's commitment to quality and innovation has made it a trusted choice for those who seek to elevate their outdoor living experience. Choose Jardinico, where every umbrella is a work of art that combines form and function in perfect harmony.